YPI ANNUAL RECOGNITION AWARDS:
JOHN TIRATSOO AWARD FOR YOUNG ACHIEVEMENT
SPONSORED BY PPIM
Young Pipeliners International (YPI) is pleased to announce the 2022 edition of their annual John Tiratsoo Award for Young Achievement.
The awards presented at the 2022 Pipeline Pigging & Integrity Management Conference on Wednesday, February 2, 2022.
CONGRATULATIONS TO THE 2022 AWARD RECIPIENT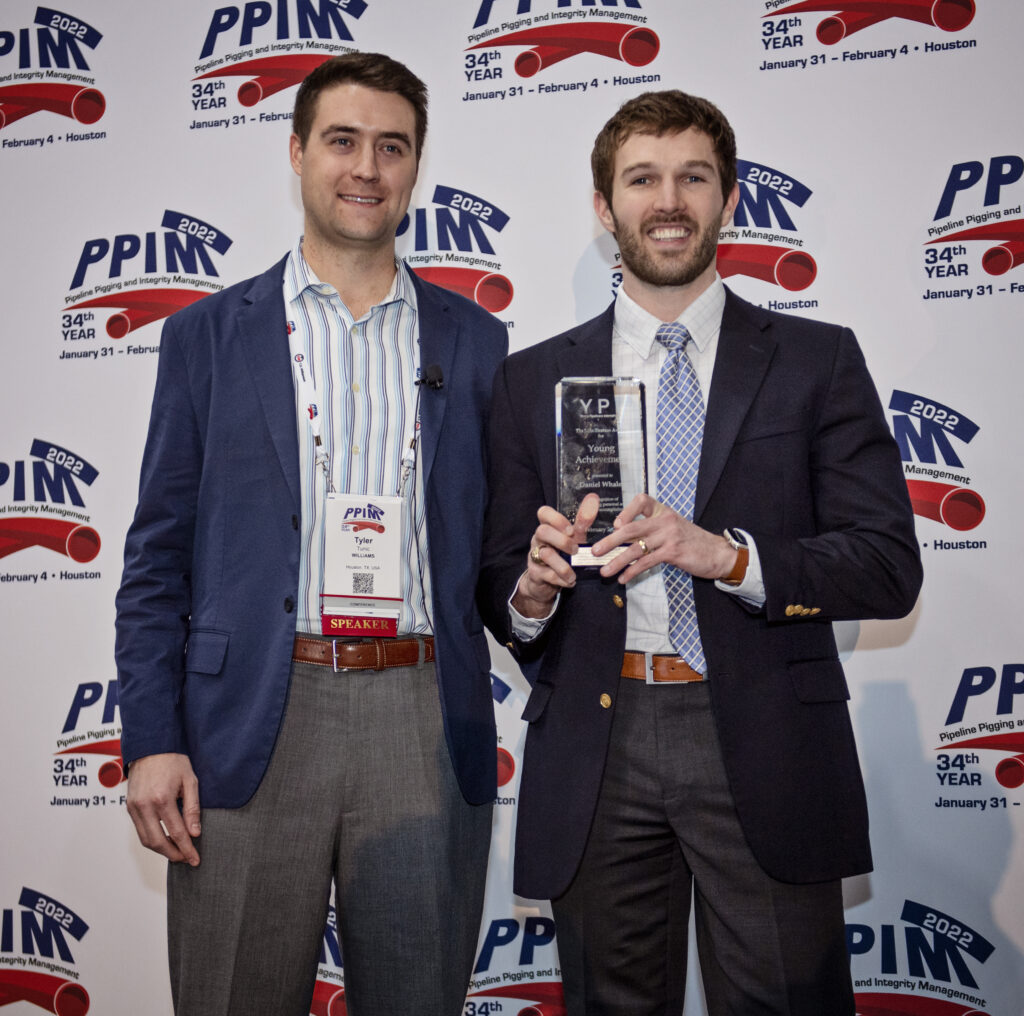 2022 Judges Panel
Christopher De Leon, Director – Pipeline Integrity, ADV Integrity
Mark Hereth, Managing Director, Process Performance Improvement Consultants
Yvanna Ireland, Director Pipeline Integrity, Trans Mountain
Cristie Neller, Vice President, Dominion Energy
CJ Osman, Vice President Government Affairs, INGAA
Christina Sames, Vice President, American Gas Association
Stephanie Wilson, Vice President, Phillips 66 Pipeline
The YPI Young Achievement Award is named in honor of the late John Tiratsoo, editor and publisher, co-founder of the PPIM conference, and tireless supporter of education and professional development in the pipeline industry.